"Advance" reaches a cooperation agreement with the Chinese group, "IAG,Ltd."
Advance Trading Solutions sl reaches a cooperation agreement with the Chinese group, Inner Action Group ltd. to develop a distribution platform for food and beverage products of Spanish origin.
The collaboration agreement reached between Inner Action Group ltd and Advance Trading Solutions sl will allow us to create a national distribution platform for the whole country of China of food and beverage products.
It will have offices of more than 300 square meters served by 3 administrative. Tasting room and permanent show-room for product presentations to customers. All channeled through the joint venture Shenzhen Zhongpinyou Trading Co.Ltd. of Spanish-Chinese capital.
For the storage of the products we have facilities of 1200 square meters of which more than half are fully air-conditioned to keep products sensitive to heat and / or humidity in perfect conservation.
It has a highly qualified management team that has selected the commercial staff who will perform their work segmented in the areas of hostelry and restuaración, distributors and specialty shops of drinks and tea.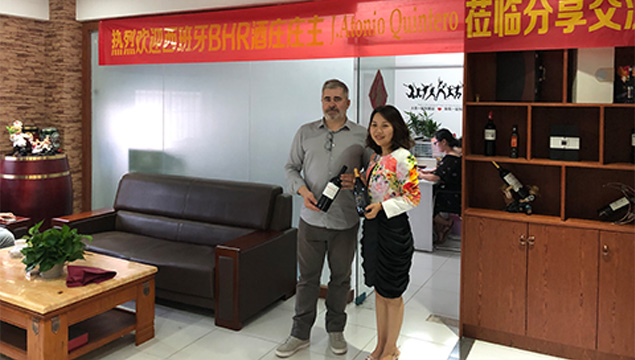 All this will be led by our partner and friend Ms. Maggie Lee, in which we have placed all our confidence to develop this great project.